HOST
·
HOST
·
HOST
·
HOST
·
HOST
·
HOST
·
HOST
·
HOST
·
HOST
·
HOST
·
HOST
·
HOST
·
HOST
·
HOST
·
HOST
·
HOST
·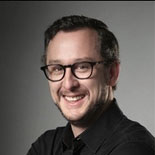 Gerónimo Ávila
Gerónimo Ávila is an engineer passionate about technology and the internet. His specialties are electronic media and digital platforms. He is the ELEMENT founder, one of the most prominent digital agencies in the country, co-founder of SONORO, a podcast and a Spanish-speaking content network.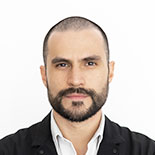 Bernardo Pavón
Bernardo Pavón, communicator and marketer. Ceo of the digital marketing agency Press360, in which he directs the brand strategy of Lululemon in Guadalajara. He is a content creator on Instagram, which has allowed him to collaborate with brands such as Michelob Ultra, Asics, Don Julio, and AUDI.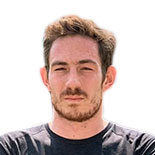 Alex Gershberg
Alex Gershberg is an engineer by profession, marketer by heart, and a sports and beer enthusiast. He is currently Head of Connections in Grupo Modelo and has the mission to transform how brands connect with people through media, data, and entertainment.
LISTEN TO IT
·
LISTEN TO IT
·
LISTEN TO IT
·
LISTEN TO IT
·
LISTEN TO IT
·
LISTEN TO IT
·
LISTEN TO IT
·
LISTEN TO IT
·
LISTEN TO IT
·
LISTEN TO IT
·
LISTEN TO IT
·
LISTEN TO IT
·
LISTEN TO IT
·
LISTEN TO IT
·
LISTEN TO IT
·
LISTEN TO IT
·
NEWSLETTER
·
NEWSLETTER
·
NEWSLETTER
·
NEWSLETTER
·
NEWSLETTER
·
NEWSLETTER
·
NEWSLETTER
·
NEWSLETTER
·
NEWSLETTER
·
NEWSLETTER
·
NEWSLETTER
·
NEWSLETTER
·
NEWSLETTER
·
NEWSLETTER
·
NEWSLETTER
·
NEWSLETTER
·
Subscribe
Receive news, exclusive content, and special offers
Gracias por inscribirte
DISCOVER
·
DISCOVER
·
DISCOVER
·
DISCOVER
·
DISCOVER
·
DISCOVER
·
DISCOVER
·
DISCOVER
·
DISCOVER
·
DISCOVER
·
DISCOVER
·
DISCOVER
·
DISCOVER
·
DISCOVER
·
DISCOVER
·
DISCOVER
·