Hosts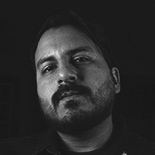 Manny León is an easily distracted Tijuana native with a passion for the performing arts. Self-diagnosed with "Homer Simpson Syndrome", Manny has worked as a musician, YouTuber, aspiring stand-up comedian, and podcaster. He is a fan of horror and Stephen King.
Carlos Calderón hails from Tijuana and is passionate about creating content as an audiovisual producer and creative marketer. For over seven years, Carlos has performed his stand-up routine in comedy clubs across Mexico.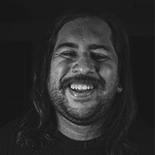 Rubén Sandoval, better known as "El Panzón," is a Mexican from the United States. He got his start in Tijuana's music scene and on YouTube and now makes up one-third of the Academia de Conspiraciones. As the third wheel of the podcast, he is in charge of providing his irreverent humor and knowledge of popular culture.
Enjoy similar podcasts