HOST
·
HOST
·
HOST
·
HOST
·
HOST
·
HOST
·
HOST
·
HOST
·
HOST
·
HOST
·
HOST
·
HOST
·
HOST
·
HOST
·
HOST
·
HOST
·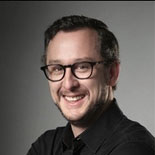 Gerónimo Ávila
Gerónimo Ávila is an engineer with a passion for technology and the internet. He specializes in electronic media and digital platforms. He is the founder of Element, one of Mexico's most prominent digital agencies, and co-founder of Sonoro, an audio-first company for the US Latinx and Global Hispanic communities.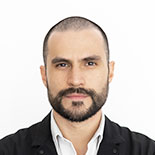 Bernardo Pavón
Bernardo Pavón is a communications and marketing expert. Pavón is the CEO of the digital marketing agency Press360, through which he directs the brand strategy of Lululemon in Guadalajara. He is a content creator on Instagram, which has allowed him to collaborate with brands such as Michelob Ultra, Asics, Don Julio, and AUDI.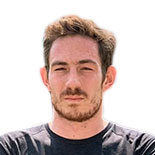 Alex Gershberg
Alex Gershberg is an engineer by profession, a marketer by heart, and a sports and beer enthusiast through and through. He is currently the Head of Connections at Grupo Modelo and has a mission to transform how brands connect with people through media, data, and entertainment.
LISTEN
·
LISTEN
·
LISTEN
·
LISTEN
·
LISTEN
·
LISTEN
·
LISTEN
·
LISTEN
·
LISTEN
·
LISTEN
·
LISTEN
·
LISTEN
·
LISTEN
·
LISTEN
·
LISTEN
·
LISTEN
·
NEWSLETTER
·
NEWSLETTER
·
NEWSLETTER
·
NEWSLETTER
·
NEWSLETTER
·
NEWSLETTER
·
NEWSLETTER
·
NEWSLETTER
·
NEWSLETTER
·
NEWSLETTER
·
NEWSLETTER
·
NEWSLETTER
·
NEWSLETTER
·
NEWSLETTER
·
NEWSLETTER
·
NEWSLETTER
·
Subscribe
Receive news, recommendations, and exclusive content
Gracias por inscribirte
DISCOVER
·
DISCOVER
·
DISCOVER
·
DISCOVER
·
DISCOVER
·
DISCOVER
·
DISCOVER
·
DISCOVER
·
DISCOVER
·
DISCOVER
·
DISCOVER
·
DISCOVER
·
DISCOVER
·
DISCOVER
·
DISCOVER
·
DISCOVER
·